Introduction
---
The Certified in Transportation and Logistics (CTL) program is the core of the American Society of Transportation and Logistics. The CTL Certification program began in 1948 and is the most widely recognized professional credential in the U.S. logistics industry. The CTL has been the industry standard of excellence in transportation and logistics management. It is the oldest and most respected transportation and logistics industry certification in the United States.
For 60 years, American logistics professionals have understood the value of the CTL and the benefits that it brings. U.S. government, educational institutions and corporations have supported the CTL credential and continue to contribute to its development. The advancement of logistics has a major contributor to the United States becoming the world leader in global logistics management.
This program offers the designation of CTL to candidates who demonstrate their understanding of the fundamentals of the profession through the successful completion of three modules of required study material, as well as three elective modules. The Society's modules and associated examinations are prepared by a Board of Examiners consisting of Certified Educator Members within AST&L. It is possible for candidates to receive waivers on the basis of education.
CTL Designation
Successful candidates are granted the designation of Certified in Transportation and Logistics (CTL). The CTL designation may be used just as similar recognitions are employed in accounting, insurance, medicine, law, and other professions. Either the full expression or the initials may be used after the individual's name on business cards, stationery, etc. The CTL credential remains valid with active membership in AST&L.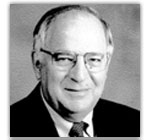 "Will certification help me get a better job? My answer is "It sure helped me"...Without the certification from AST&L, I would never have been considered for the job. With it I had both the background and confidence needed.""
------Van Hayes, CTL Manager of Transportation Support, Vulcan Materials Company, Former Chairman National Industrial Transportation League (NITL), Recipient of the McCullough Logistics Executive of the Year Award.